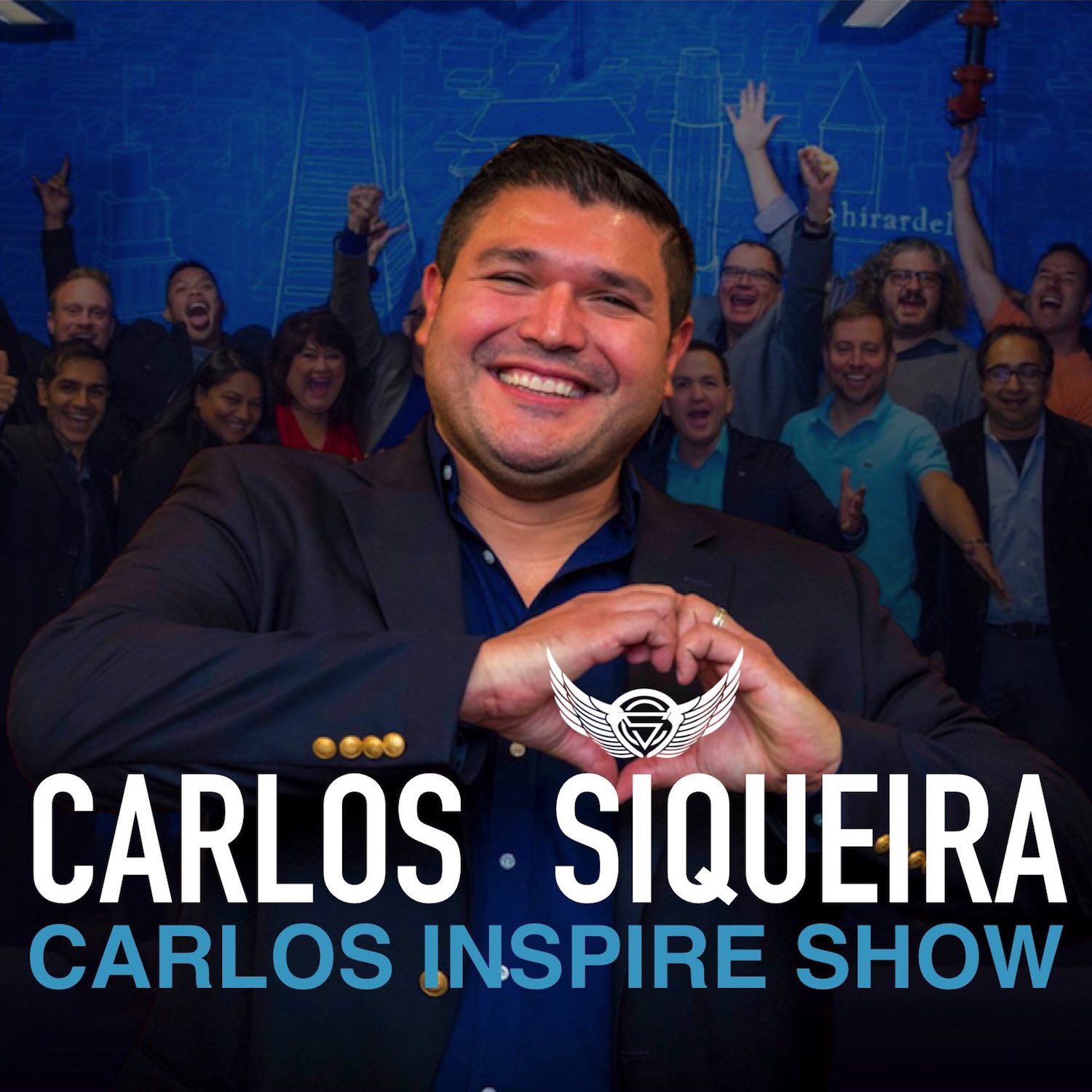 I made thousands of pieces of content before anyone ever give a sh*t. That is the stuff that no coach or guru will tell you when selling courses and coaching programs. 
You guys will love todays episode as I share 7 Keys to avoid going out of business and building a lasting changing Brand. In addition to that, I shared a powerful story from 30 years ago when I was a child facing hunger full of fears and dreams running towards the jungle and climbing the mango tree to have something inside my stomach, and having a conversation with GOD saying.....( You will need to listen to find out. ) Lol. 
I would love for you to take 1 minute of your time and follow our Podcast, give us a review and share with others please. We would highly appreciate it. 
Keep coming back every Monday & Friday afternoon for awesome Interviews with leaders of the world and amazing content from your host, Carlos Siqueira. Also follow Carlos on social media links below:
✔️ Follow us on Instagram: 
https://www.instagram.com/carlosinspire
✔️ Follow us on TikTok:
https://www.tiktok.com/@carlosinspire
✔️ Follow us on Clubhouse:
https://www.clubhouse.com/@carlosinspire
✔️ Follow us on Linkedin:
https://www.linkedin.com/in/carlossiqueira/
♠️ ♠️ ♠️ ♠️ ♠️ ♠️ ♠️
If you love reading books that inspires and transforms people. You will love reading Carlos inspirational book, "Work Like an Immigrant"; go to the link below:
Much Love,
Carlos Siqueira 
Chief Enthusiasm Officer @CarlosInspire 
Founder of Disruptors LLC
"We assist busy people like you Build a Movement, not just a business. We do that by helping you get branded, increase your visibility online, grow your income, build better systems and scale to 7 figures and beyond by crushing it with challenges and featuring your message."