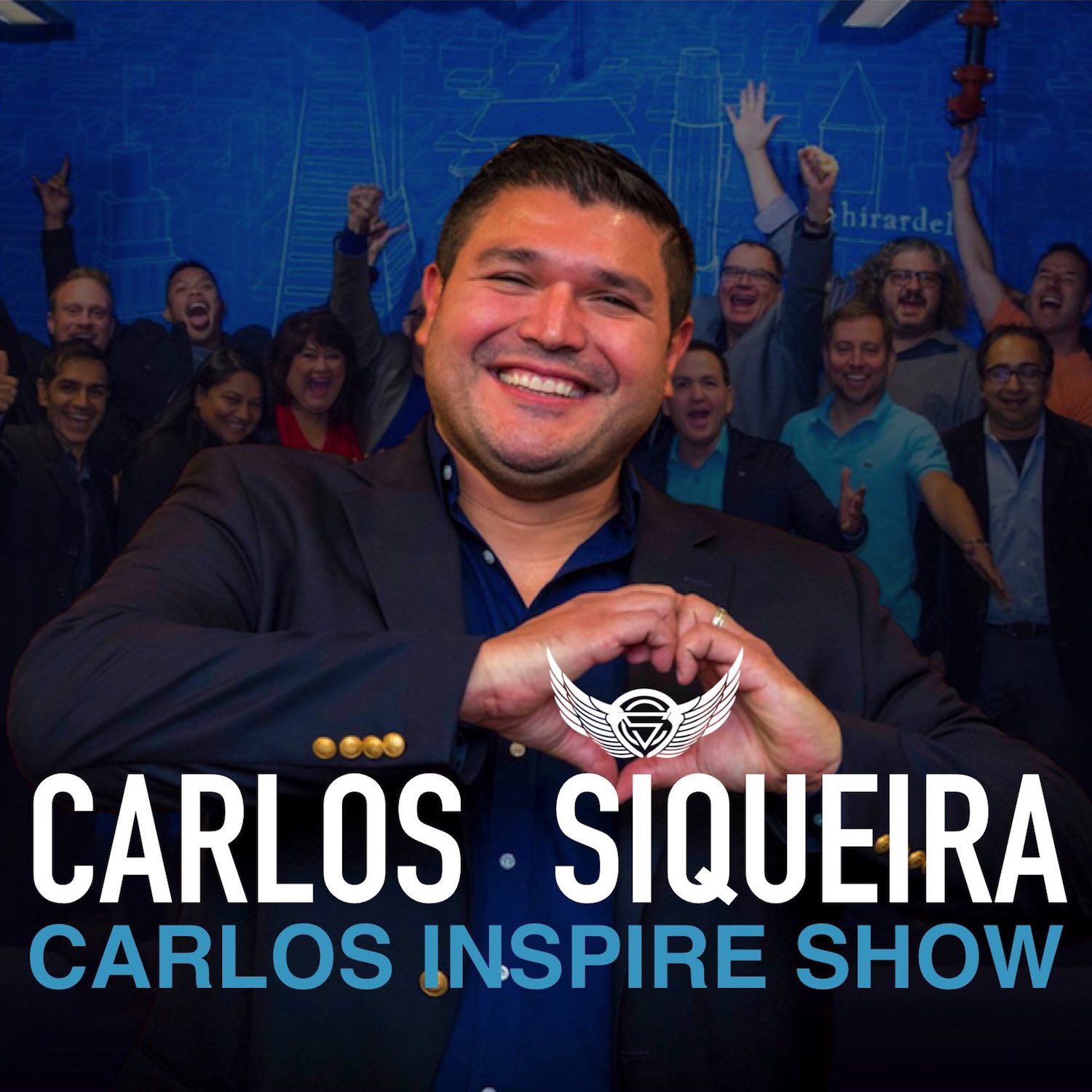 Welcome to our Carlos Inspire Show Podcast: "Carlos Inspire Show"– A series of inspirational and mind blowing interviews with leaders who have achieved massive success and who are creating massive impact.
Your host, Carlos Siqueira, Author of Work Like An Immigrant, Inspirational Speaker, Investor, Home Based Business Expert, Business Disruptor Strategist, Cryptopreneur, and Mentor that helps you get it done. Likewise, Carlos will be interviewing experts on entrepreneurship, leadership, mindset, influencing and daily habits to help you live an extraordinary life and take your business to the next disruptive level. His motive is simple and so is the objective of the shows —To share wisdom, strategies, and inspiration freely to help the world become a better place and fulfill one of his missions that is personal to him, which is, Make Poverty History. 
#makepovertyhistory
*****Link reference on the show: 
*
In this show, Carlos will be interviewing Mike Filsaime, known as, 'The Michael Jordan of Internet Marketing. Mike is the CEO of Groove Digital. He is a Digital marketer, author, speaker, software developer, online marketing educator, and marketing consultant.
For more information on Mike, go to:
*
***ABOUT CARLOS SIQUEIRA****
Carlos' dream is to make poverty history and use entertainment to bring wisdom, business strategies, inspiration and personal development to leaders throughout the world in a way that is fun, exciting, and that creates lasting change.  Carlos has been helping thousands of authors, coaches and speakers over the last 20 years becoming industry influencers, creating massive wealth and living a legacy. 
*
Carlos passion is giving back for children in need around the world. Carlos loves traveling to 3rd world countries to educate kids from a very young age by teaching them entrepreneurial habits in addition to applying mindset strategies to go out and achieve their dreams.
Carlos is no stranger to hardship and struggle. He grew up in poverty and family crises in a dangerous part of Northern Brazil.  Starting by selling his grandmother's bread of the streets of his city when he was only 7-years-old, he worked his way up to become a number one top selling sales executive and trainer/mentor for a number of Fortune 500 companies in the U.S. 
Internationally known as "The Mentor's Mentor," Carlos holds several Records & Trainings in Accelerated Performance, Sales, Marketing, Social Media Growth, Consulting, and Crisis Strategic Intervention. After finally achieving his own long-held dreams, he now leads other entrepreneurs, celebrities, coaches, consultants, and speakers worldwide to create theirs through his training, professional coaching and mentoring.  The focus of Carlos' training is how to accelerate your "Message-to-Market" and compressing time to achieve maximum growth. His unique systems disrupt the status quo in both business and coaching today. With his unique blend of real-world experience, business insight, high energy and contagious good humor, Carlos helps others achieve professional success and personal fulfillment, so that they too can begin to live the life they once barely dared to imagine!  As I often tell my clients and remind myself daily: IT'S ABOUT THE MISSION—not the commission." -Carlos Siqueira
*
Follow Carlos on Instagram: https://www.instagram.com/carlosinspire
Follow Carlos on Youtube: http://www.youtube.com/c/CarlosSiqueirainspires
*
If you like to read Carlos inspirational book, "Work Like an Immigrant"; go to the link below:
*
Join our FREE PRICELESS 321 Challenge below to ignite your results and get some accountability to get things done more often. Just go to the site below:
*
Share this podcast and come back every Friday for more cool interviews with leaders of the world.  Also follow Carlos Instagram @carlosinspire and use the hashtags #itsabouttogodown #worklikeanimmigrant #carlosinspire #mustmode #makepovertyhistory #carlossiqueirashow #cryptowithcarlos #groovewithcarlos
 *
Carlos Siqueira 
Chief Enthusiasm Officer
Founder of Carlos Inspire
Co Founder of Expert Advisor Alliance
"We assist clients to command maximum fees, get paid up front, and create coaching royalties."